Tourette syndrome is a neurological disorder that is inherited and begins during childhood. It is characterized by one or more vocal tic as well as multiple physical tics. These tics tend to wax and wane so they are present at times but absent at others. The following famous people with Tourette's syndrome have made some great contributions to the world.
Tim Howard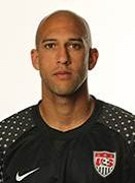 Tim Howard is a famous United States soccer player known for his excellent goalkeeping skills. When he was 9 years old he was diagnosed with Tourette's. When he was young, Howard spent a great deal of time playing sports and did especially well in soccer. Also at a young age, Howard incredibly learned to use willpower to suppress the tics associated with his condition. He was able to excel in soccer and greatly advance his career despite Tourette's. In 2001, he won the award for MLS Goalkeeper of the Year and in both 2001 and 2002, he won the MLS Best XI award.
Dan Aykroyd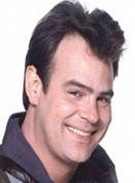 Dan Aykroyd is a Canadian comedian and actor who received his diagnosis of both Tourette's and Asperger's when he was still young. During his childhood, he suffered from physical tics like nervousness and grunting and also heard voices. Luckily therapy led to the successful control of Aykroyd's symptoms by the age of 14. He is most famous for his role in Ghostbusters as well as other films as well as his status a cast member on Saturday Night Live.
Michael Wolff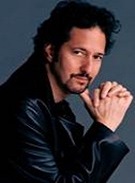 Michael Wolff is a famous Jazz producer, composer and musician. Although he has had a mild version of Tourette's since he was young, he wasn't officially diagnosed until he was in his thirties. While growing up, Wolff did his best to consciously hide the motor and vocal tics. Because of his efforts, they never interfered with his social life or school career. Today, Wolff and his wife sit on the Tourette Syndrome Association's Board of Directors. He also mentors children suffering from TS.
Jim Eisenreich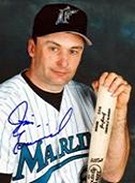 James Eisenreich used to be a major league baseball player during a career of 15 years. Because of his Tourette syndrome, Eisenreich had to go into voluntary retirement from 1984 to 1987. During this time, he underwent treatment to help control his condition. He currently lives in Kansas City and is married with four kids. Together he and his wife started the Jim Eisenreich Foundation for Children with Tourette Syndrome in 1996. They still run this association which is designed to help children suffering from TS achieve personal success, whatever that might be in their individual case.
Howie Mandel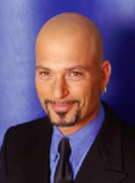 Howie Mandel is well-known as the creator of several TV shows as well as a comedian despite dealing with Tourette's syndrome. Some of his most well-known shows include "St. Elsewhere" and "Bobby's World." In the past, Howie has been clear that he feels that his condition has not held him back on his path to success. In fact, he was voted to the list of the 100 Best Stand Up Comedians of All Time, which serves as further proof that TS does not mean the end of a successful career.
Steve Wallace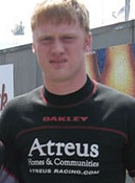 Stephen Wallace was born in 1987 and is a race car driver from the United States. Racing runs in his blood as he is Rusty Wallace's youngest son. (Rusty Wallace is famous for being a former NASCAR driver and an ESPN announcer). Many people feel that it is impossible to control Tourette's syndrome enough to control a vehicle at the high speeds required to drive in NASCAR, but Steve Wallace is able to control the tics and successfully compete in races, proving them wrong.
Mahmoud Abdul-Rauf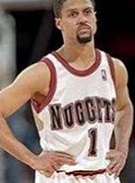 Mahmoud Abdul-Rauf is an American and a former professional basketball player. He suffers from a mild version of Tourette and feels that this is what drove him to seek perfection and achieve the great results he has. Abdul-Rauf was in the NBA for a total of nine years. During this time, he appeared in the Slam Dunk Contents and achieved a free-throw shooting record that is one of the most accurate ever. Abdul-Rauf also created a great deal of controversy when he called the United States flag an oppressive symbol and refused to stand during the national anthem.
Dash Mihok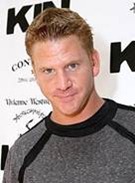 Dash Mihok is an American actor who was born in Manhattan, New York City in 1974. Despite his diagnosis with Tourette syndrome, Mihok has had starring roles in multiple independent films. Some of these include Loveless in Los Angeles and Telling You. He has also appeared in supporting roles in larger commercial films including Romeo + Juliet, Lifted, The Thin Red Line, The Perfect Storm and The Day After Tomorrow. Mihok is currently the spokesperson for Jaylens Challenge Foundation, Inc. a non-profit organization.
Dr. Samuel Johnson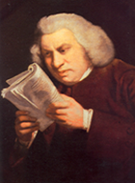 Dr. Samuel Johnson is a famous English author. We know from records that he rocked his head, made unusual sounds and suffered from facial tics. His friend, James Boswell, wrote the book Life in which he wrote about the condition of Dr. Johnson as well as described the tics that he suffered. It is this book that allowed experts to diagnose Dr. Johnson with Tourette Syndrome despite the gap of 200 years since he passed away. He was the author of A Dictionary of the English Language which was the very first British dictionary and amazingly enough wrote it in only nine years.